Board of Directors and Observers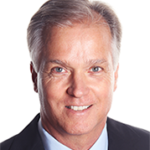 Hugh Crenshaw, CEO
Hugh is a biologist and engineer with expertise in biomechanics and advanced instrumentation for biological research. Previously, he was the Director of Microsystems Technology at GlaxoSmithKline, where he led programs in microfluidics and automated physiological measurement. Earlier, he was on faculty at Duke University (appointments in Zoology and Engineering) where he led teams in cell mechanics, underwater robotics, optical instrumentation, and microfluidics and served as the Director of the Howard Hughes Microscopy Lab and the Duke Microfabrication Facility.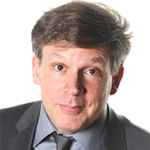 Charles Pell, CSO
Chuck is a designer, scientist and inventor with a remarkable trajectory through sculpture, animatronics, maritime defense and pharmaceutical robots. Previously, Chuck was Co-founder and Director of Science & Technology at Nekton Research, a naval R&D Firm funded mostly by the U.S. Department of Defense for advanced technology development. Chuck and Hugh's collaboration on MicroHunter™ lead to the development of the world's smallest (by a factor of 100) autonomous, underwater robot. With 20+ employees, Nekton was acquired by iRobot, Inc. in 2008. Chuck's prior positions include Director of the BioDesign biomechanics facility (Duke University Zoology) and Director of R&D for Dinamation International, a Los Angeles-area robotics FX company.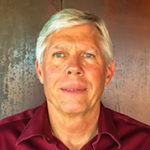 Chris Dunn, M.D. FCCP
Chris is an Intensivist and Pulmonologist and former VP of Medical Affairs at Sequoia Hospital. Chris has been actively involved in healthcare entrepreneurship for over 20 years. He is a regular consultant to venture capital firms; he is an active angel investor through Life Science Angels in Palo Alto, CA, investing in over 15 start-ups in medical sciences; and he has served on the board of publicly traded and numerous privately-held early stage companies.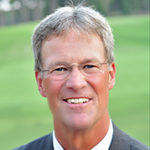 Fred McCoy
Fred is President, CEO, and Director of NeuroTronik Limited, a development-stage, venture-backed medical technology company which is developing device therapy to treat acute heart failure in the hospital. He serves on the Board of Interventional Autonomics Corporation. He is Vice Chairman of Synecor, LLC, a successful business accelerator focused on creating proprietary, disruptive medical technologies. Fred developed his career at Eli Lilly and Company and its successor company in medical technology, Guidant Corporation. Among his roles at Guidant were President of Japan and Asia Pacific Operations, and President of Cardiac Rhythm Management until 2006 the sale of the company. Fred is active in various other business, academic and civic pursuits.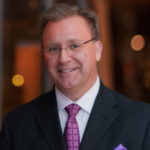 Kevin Schimelfenig
Kevin is the Managing Partner of McGeever, LLC, a private holding company, where he has participated in close to two-dozen deals in the last 3 years. Kevin is a member of Triangle Angel Partners (Executive Committee), Wilmington Investor Network, North Coast Angel Fund, and Ohio Tech Angels. His affiliations have included: AdvaMed, IN3 Medical Device Summit, BIO OHIO, NCBIO, Ibiliti, American Diabetes Association and Association for the Advancement of Medical Instrumentation. Kevin is also acting President and CEO of McGeever, LLC's subsidiary, SalesForce4Hire, LLC – a leading commercialization company, where he routinely advises medical device, life science and healthcare CEOs and other C-level executives on solutions to accelerate revenue and adapt to market challenges. SalesForce4Hire's strategies have proven effective for investor-driven startups to established, multi-billion, dollar global segment leaders. He has played lead roles in the successful implementation of custom sales solutions and "shared risk – shared reward" business partnerships within Alcatel-Lucent, BD, Kimberly- Clark, GoJo (Purell Surgical Scrub), University of Pittsburgh Medical Center and others. Previously, Kevin enjoyed a distinguished 25-year career in the medical products industry, with companies such as Johnson & Johnson and the Steris Corporation.
---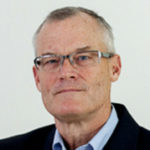 Merrill Mason
Merrill serves as Physcient's Corporate Counsel and is a Partner at the law firm of Smith Anderson, specializing in entrepreneurial and emerging companies in technology and life sciences. Before joining Smith Anderson, Merrill co-founded Hutchison and Mason, a firm specialized to meet the corporate needs of technology and life sciences companies. Merrill is very active in the entrepreneurial community of North Carolina, serving on many Boards (Council for Entrepreneurial Development, IDEA Fund Partners, University of North Carolina Foundation Investment Fund) and local charities (A Ban Against Neglect, The Green Chair Project).

John Cambier
John is a founding general partner at IDEA Fund Partners. Over the past 12 years, John has used a deep understanding of technology commercialization and company formation, along with his experience managing intellectual property, licensing and contracts, to help grow technology companies throughout the Southeast. At IDEA Fund Partners, John holds responsibilities for finance and investor relations functions, in addition to serving as a key member of the investment team and advisor to portfolio companies. John also serves as an advisor to the NC IDEA grants program, playing a key role in the company selection and mentoring process.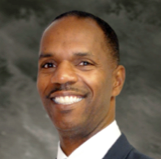 David Motley
David is a Managing Partner at BlueTree Ventures. He is also a Principal at Optimal Strategix Group and Headwaters SC. David is also a Board Member at Heritage Valley Health System and former VP and GM at Respironics and Covidien.

Harold Wodlinger
Harold is a consultant to the medical device industry with more than twenty years of experience in engineering, operations, sales and management.  Harold was a co-founder of Biomedical Instrumentation Inc., a world leader in cardiology systems used to diagnose electrical problems within the heart, which was acquired by American Home Products where he then served as President of the Quinton Electrophysiology Division.